NOURISHMENT FOR YOUR SPIRIT
IT IS IMPORTANT THAT WE REMAIN ENCOURAGED THROUGH GOD'S WORD. HIS ILLUSTRATED THOUGHTS AND IMAGES MOTIVATE US TO MEET, OVERCOME CHALLENGES AND DISCOURAGEMENTS OF DAILY LIFE. SO WE MUST CONTINUALLY FEED OUR SPIRITMAN AS A CHILD OF GOD TO IDENTIFY AND ABIDE IN HIM AND RECEIVE OF HIS GLORY. God, begins to reveal himself to us in the most surprising, divine ways. WE ARE ADMONISHED BY HIS WORD TO "STUDY TO SHOW THYSELF APPROVED unto God, a workman who needeth not to be ashamed, rightly dividing the word of truth."
2 Timothy 2:15.
As Christians WE MUST grow in spiritual maturity AND hunger for an intimate relationship with Jesus CHRIST, OUR LORD AND SAVIOR,
OUR FEATURED SERIES GOING INTO THE NEW YEAR:
"T H E G L O R Y"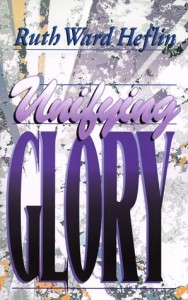 CBD Stock No: WW580061
Price: $15.29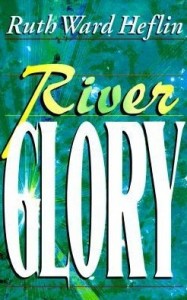 CBD Stock No: WW6987
Price: $15.29
The 21-Day Publishing Plan
You've finished the manuscript. Now what?
Did you get an ISBN? Ask your cousin to read it? Hire someone to sketch a cover? Before you spend a ridiculous amount of time, energy, and money trying to figure out the next steps, you must read this book!
There's a ton of information about independent e-publishing on the Internet. It can be hard to separate the junk from the gems and even more difficult to know whom to trust. Let's face it: many people/companies will share just enough "free" information to convince us to sign up for an UNfree service. Not so here! The 21-Day Publishing Plan is a straightforward, no-nonsense plan for learning the industry, contracting with professionals, preparing your manuscript for publishing, and setting up your book's promotional plan. Written by a full-time novelist who has experienced success as a traditionally and independently published writer, this book gives insider tips through the eyes of one who has weighed the options and seen the best of both worlds. With Michelle's tried and true plan, you'll go from first draft to first sale in three weeks or less!
Is there a book in your belly? Are you seeking information on the easiest way to get published?
This is your year to get it done and it's EASIER than you were imagining it to be. There's important information you need to know to begin the process and have a successful road map.
(Excerpt from Book below…)
Let's say your book sells for $13.00. At 7.25%, you will earn 94¢ per print book sold. Why so little? Well, the wholesale price of the book is about 50% of the selling price. So, they are giving $6.50 to the store. Of the remaining half, the distributor must receive a cut (for shipping the books and such). The publisher must recoup what it cost to prepare and print 11,000 copies of the book, plus the people who work at the publishing house (the editors, artists, sales people) have to get paid. Publishers aren't thieves, they just have a lot of people to pay.
With this model, you will need to spend a lot of time, energy, and money promoting to sell those eleven thousand books before you will ever see a penny over the $10,000 you received as an advance. These days, authors and agents are scrambling to get as much as possible up front because so few authors ever earn above their advance.
But you ask, "Won't a publisher help sell the books?" Yes and no…"
Download on Amazon hardcopy or Kindle version
(tablet version) and get on the road to getting PUBLISHED! Click Here
Becoming an Intentional Wife: A REAL Wife's Guide to Excellence in Marriage and in Life!
Have you ever "secretly" thought to yourself, "I think I hate my husband?" Have you ever said to yourself, "I can't do this anymore" or "I never should have married him?" If you've ever felt this way, don't be ashamed…this book is for YOU! "Becoming an Intentional Wife" is an interactive, self-discovery tool for the wife who has grown weary of either a mediocre marriage life, or wants to take her ENTIRE life to the next dimension! YOU possess more marriage creativity than you will read in any book or experience at any seminar. "Becoming an Intentional Wife" is more than information; it's about LIFE application. If you think this book is about how to change your husband, keep reading. You will soon discover that change starts within…. Click Here