DOWNLOADABLE CHRISTIAN APPS

Prayers & Blessings Daily
Are you a Christian who wants a new source of inspiration in how to pray, backed by the Bible?
Prayers & Blessings Daily is a Home screen Widget, and daily notification that delivers inspiring and Biblical prayers and blessings to your phone daily. An attractive small or large Widget that shows a verse or prayer each day from a large selection picked from the Bible or respected authors. These are best read alongside a verse from our other Daily Quotes products for a good daily balance. Switch between the English Standard Version (ESV) or a classic King James (KJV) translation, to give excellent readability. Click Here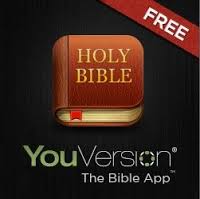 YouVersion The Bible App
A free Bible on your phone, tablet, and computer. Click Here
YouVersion is a simple, ad-free Bible that brings God's Word into your daily life. Take your choice from hundreds of Bible versions and languages. Compare two versions side by side. You can even choose your font and display size. Make your online Bible experience just the way you like it. Highlight in your favorite color, bookmark your favorite Bible verses, and make notes about what you're learning. Not only are you spending time in God's Word, you're building a history of your interaction with the Bible. Cover the whole Bible, focus on a topic, or read a devotional from a gifted teacher. Choose your plan and each day you'll find a Bible selection waiting for you.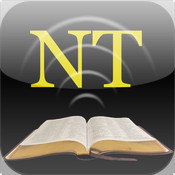 SPOKENWORD AUDIO BIBLE
SpokenWord Audio Bible – New Testament. This program allows you to listen the entire New Testament in audio form. All the audio is embedded in the software, so you can listen the Holy Bible at any time, without the need for a wireless connection. The program remembers the audio position so you can start listening where you last left off. The audio will keep playing even after the screen is locked so you can save battery power while continuing to listen. The program is simple to use, touch the book icon to select the Book/Chapter to start at, and you can fast forward, rewind, pause, and skip forward and back chapters. This is a large download (approximately 170 MB) and you'll be better off downloading it via iTunes first, then synching it to your Samsung Galaxy, Note, or iPhone/iPod touch. RANKING: #6 of 267 for reading the bible; #15 of 36 for audio bible; #29 of 980 for change my life. Click Here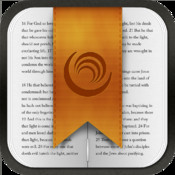 BIBLE GATEWAY AUDIO BIBLE
The Bible Gateway Bible App (APPLE PRODUCTS) is the OFFICIAL and FREE mobile Bible reading and study experience from BibleGateway.com. The Bible Gateway Bible App offers many wonderful ways to experience Bible reading and Bible study, including: More than 90 different Bible translations, including NIV, KJV, ESV, NKJV, HCSB, NASB, CEB, The Message (MSG), Amplified Bible (AMP) and many more. Click Here Some Bible translations are now available for download to your device, so you can read the Bible when you are not connected to the Internet (Offline Mode) Fully compatible with the latest iOS devices, including iPad Mini and iPhone 5 Easy-to-use and reliable Bible search, both online and offline Daily Bible verse in the translation of your choice Daily Bible reading plans Bible audio in a number of different translations and styles Parallel translation viewing (iPad only, currently only available when online) Quick Bible reading history, so you can go back and forth between Bible verses you have viewed Personal notes – both general notes and notes tagged to specific Bible verses can be created Star the Bible verses that are your favorite Highlight Bible verses or passages Easily view Bible study resources (Bible Commentaries, Bible Dictionaries, etc.) to help you unpack your Scripture reading And integrated sharing tools make it quick and simple to share your favorite Bible verses with your friends and family on Facebook and Twitter Our mission is to encourage Bible reading and deepen Scriptural understanding among all Bible readers. We fulfill that mission by making Scripture and Bible study texts freely available in as many languages and translations as possible, in the web browser and on the mobile device. For more about who we are, visit About Us (www.BibleGateway.com/about) and read our Statement of Faith (www.BibleGateway.com/about/faith.php).

BIBLE AUDIO PRONUNCIATION LITE
THE BIBLE THAT SPEAKS TO YOU Discover a new way to experience the Bible. With Bible Audio Pronunciations, you can hear helpful audio recordings of challenging words, names, and places. HEAR AND SHARE GOD'S WORD The Bible is meant to be studied and shared with others – reading to your children, speaking at church, reciting at a Bible study group. Yet this sacred text contains many words that can be difficult to pronounce for the modern reader. Lite Version for Free (800 words), then download the full version (6000 words), which contains every proper noun in the Bible! Click Here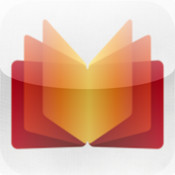 EBIBLE TRANSLATION
Bible with NIV, NKJV, KJV, ESV, NLT, AMP, MSG translation from eBible.com. Includes study Bible with commentary, dictionary, concordance, reading plan and devotional. Super fast search and navigation. NIV, NKJV, KJV, ESV, NLT, Amplified, Message and more. Click Here Get explanation with free 15-day trial to commentaries, dictionaries and Strong's concordance. Sync data to eBible.com. "Best bible to read from. This is the most aesthetically pleasing bible to read from. Simple, smooth, and I like how you can scroll through a book and the titles of each section to find a story, event, or the account that you are looking for. Especially like the breakdown of Strong's number and definitions of each word in a verse which allows you to study the whole verse in one quick, convenient fatal sweep… and get cross references and Matthew Henry's take on it… all in one place! Awesome!" eBible App Helps You Engage the Bible More * Beautifully rendered page-flip simulates real book experience. Journal notes and search them by keywords. Highlight an entire verse or on individual words, like a real book. Layer highlights on top of another including underlining. Fastest navigation – type 'R' and see all books starting with R. Reading plans and devotionals to help you stay engaged. Sync to the cloud – access all your data on our website (http://ebible.com) and other devices. Study tools – concordances, commentaries and dictionaries (in-app purchase). 40+ Bible translations including NKJV, ESV, NLT, MSG, AMP, NASB, KJV and more.

MY STUDY BIBLE
Study the Bible through fully integrated – and free! – commentaries, study notes, and original language definitions. At MyStudyBible.com you can also purchase or rent access to additional resources for your Biblical studies by renting or purchasing content from leading scholars and publishing houses…
Click Here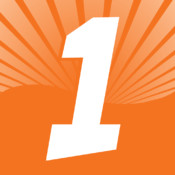 Bible +1
FREE Bible Reader with fully formatted text and multiple versions and languages available. Navigate the Bible by book, topic, passage, search and more. Download the most popular Bible versions to use even when the Internet is unavailable. FOR A LIMITED TIME ONLY you can download a FREE Korean Bible for offline use. Click Here FEATURES:* English, Spanish and Korean Bible Versions * Get the most popular Bible versions * Download Bibles for offline use * Write and Title notes * Highlight Bible verses in multiple colors * Backup and Sync notes, highlights, and bookmarks to just1word.com and iOS devices * Enjoy devotional reading plans * View fully formatted Bible text * See words of Jesus in red (most versions) * Navigate the Bible quickly and easily * Explore the Bible by topics, stories and more * Save bookmarks * Read publisher footnotes * Share verses and links by email, Facebook and twitter * Disable auto-lock * Sort notes and highlights * Keep track of your history * Take advantage of external display support * Sync purchases with your free just1word account * Select Multiple Verses SMART SEARCH:* Fast and easy * Most relevant results first * Search the Bible by topic, passage or phrase * Filter results to find things fast.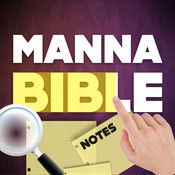 MANNA BIBLE
**King James Version for (iPAD)** Our goal with the Manna Bible app is to mimic the experience of using a physical bible while using technology to make that experience better. We think that the best part about reading a physical bible is that it is more engaging (you can highlight, underline, take notes, and bracket text freely and easily). The problem with electronic bibles is that there is no easy way to integrate these features without making them cumbersome. This may not sound like a difficult task, but try to highlight or take notes with any electronic bible and you will quickly learn that: 1.) Either highlighting and note taking are not a priority in the design, or 2.) They are located inside a menu to keep the app design uncluttered. Click Here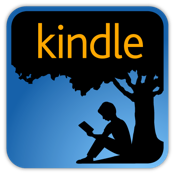 KINDLE APP*
(ALSO: For Tablet* Downloads) The Kindle app gives users the ability to read Kindle books on a beautiful, easy-to-use interface. You'll have access to over 900,000* books in the Kindle Store, including best sellers and new releases. Amazon Whispersync automatically syncs your last page read, bookmarks, notes, and highlights across devices (including Kindle), so you can pick up where you left off on another device.
Get the best reading experience available on your Mac: Click Here
Get the best reading experience available on your PC: Click Here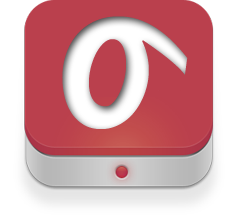 PHOTO VERSE: Bible Verses Visually
MOBILE FAITH APPS. ON ANY DEVICE. Click Here
Photo Verse is a one of a kind app that displays a daily Bible verse in a visual way. Using photos it serves as a tool to help remember scripture in a creative way to communicate Bible verses meaningfully.
Daily Bible Devotion Get new devotionals everyday on your mobile phone with a Bible verse and a way to apply it to your life!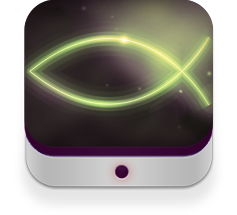 BEYOND BIBLE DEVOTION: In-depth Devotions
MOBILE FAITH APPS. ON ANY DEVICE. Click Here
Goes beyond the popular Daily Bible Devotion app to give you deeper devotions. These devotions build on a stronger foundation of faith and examines the root meaning of words to reveal a greater understanding of the scripture.
Daily Bible Devotion Get new devotionals everyday on your mobile phone with a Bible verse and a way to apply it to your life!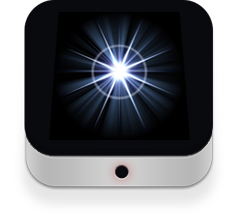 DAILY INSPIRATION: Share with Non-believers
MOBILE FAITH APPS. ON ANY DEVICE. Click Here
Get daily inspirational quotes with a message on how to apply it to your life. Share this with others who may need a lift, a word of encouragement, or just some first steps toward a life of faith.
Daily Bible Devotion Get new devotionals everyday on your mobile phone with a Bible verse and a way to apply it to your life!